---
Overview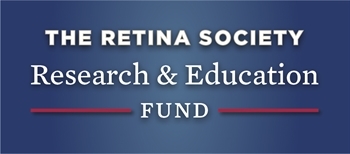 Supporting the advancement of knowledge and education throughout the global retina community, The Retina Society established a research and education grant program in 2020 to fund annual innovative research grants by Retina Society members in good standing. In 2022, we entered into a partnership with the International Retina Research Foundation to fund three $50,000 grants.
The applications should fall in one of two categories:

basic science/translational research
clinical research
Grant submissions will be carefully reviewed and scored by a masked committee based on study design, feasibility, and perceived relevance to the advancement of knowledge in retina. Any committee member with a conflict of interest will be recused from the discussion.
Completed applications must be submitted through The Retina Society website. Deadline is JUNE 18, 2023.
Grant recipient(s) will be announced annually at The Retina Society meeting.
---
Eligibility
Only Active and Associate members of The Retina Society may apply for grants.
Members may only receive one grant per grant cycle.
Award winners from the previous year are not eligible
Members of the Research and Education Committee and the Executive Committee are not eligible to be considered for these awards and may not write in support of a grant application.
---
Funding Guidelines
Proposed research should attempt to advance our understanding of vitreoretinal physiology or pathophysiology or pursue avenues for potential therapies or therapeutic innovation. Priority will be given to innovative projects which hold the greatest promise for advancing the field.
Clinical projects may focus on medical or surgical vitreoretinal topics.
Ideally, the proposed research should be feasible to complete within 1-2 years, and semi-annual progress reports will be required.
Requested funds should be for direct expenses including equipment, supplies, and non-physician salary support. The grant will not support indirect funding, principal investigator salary, overhead, travel expenses, or publication costs.
Project proposal must conform to accepted standards of research conduct (e.g., ARVO Guidelines for Use of Animals in Research, Declaration of Helsinki, etc.) and receive appropriate institutional review board approval as necessary. The Retina Society and the involved committee are not responsible for judging or assessing appropriate research oversight.
75% of funds are to be distributed upon receipt of the grant. The remaining 25% of the funds will be distributed upon receipt of a detailed report of actual expenditures, or a satisfactory interim report.
Outcomes from the research will be submitted as a presentation/poster for the Retina Society meeting within three years following the date of the grant award.
Any meeting presentations or publications related to this project are expected to acknowledge "The Retina Society Research and Education Grant with support from the International Retina Research Foundation."
---
How to Apply
Apply Online
Only Active or Associate members of the Society may apply.
Members of the Research and Education Committee and the Executive Committee may not apply.
Submit your grant application online following the format outlined below.
Upload a curriculum vitae or NIH-style biosketch for principal investigator and co-investigators.
Upload a letter of recommendation by a recognized scientist not directly involved with the project. This letter can be short and should indicate the PI has discussed the research plan with someone of significance in the field who has validated that the project has potential merit.

Members of The Retina Society Research and Education Committee and the Executive Committee may not write in support of a grant application.
Submit your grant application online »
Required application information
Applicant
Member name and degrees (MD, DO, PhD, etc)
Email address
Phone (office and mobile)
Academic title and affiliation (if applicable)
Project Description
Project title
Type of project (Basic science/translational or Clinical)
Estimated timeline for project initiation and completion
Proposal (upload as a PDF – 5 page limit, not including references). Must include:


Scientific summary
Purpose of project
Specific aims
Potential clinical applicability
Preliminary Data
Methodology
References (does not count against 5-page limit)
Detailed Budget for Project– Upload as a PDF – maximum 2 pages. Must include:
Including the requested dollar amount, specific role, and justification for each category:
Personnel
Equipment
Supplies
Other confirmed and pending grant support for this project (if applicable)
Past Recipients
2021
Cagri Besirli, MD, PhD: PKM2-mediated neuroprotection in Pde6B-associated inherited retinal degeneration
Susanna Park, MD,PhD: Phase 1 clinical trial of intravitreal injection of autologous CD34+ stem cells for retinitis pigmentosa
2022
Rajendra Apte, MD, PhD: Elucidating the roles of AMP kinase catalytic isoforms in photocreceptors
Ajay Kuriyan, MD: Investigating the role of monocarboxylate transporter 4(MCT4) and lactate in PVR
Adrienne Scott, MD: Automated detection of proliferative sickle cell retinopathy in ultra-widefield fundus images