Contribute to the Retina Society Research and Education Fund
Online donations coming soon
Meanwhile, please mail your tax-deductible contribution payable to "The Retina Society Research Fund" to:
The Retina Society
PO Box 6305
Boston MA 02114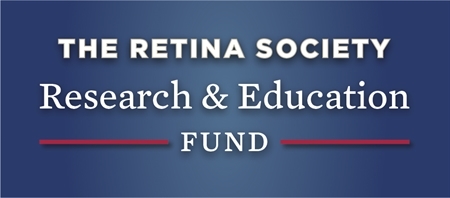 Your help is vitally important for the Retina Society Research and Education Fund to meet its commitment to advance knowledge and education in the field of retina. Contributing will help fund research by Retina Society members to advance our understanding of vitreoretinal physiology or pathophysiology or pursue avenues for potential therapies for retinal diseases.
Thank you,
The Research and Education Fund Committee
Bernard Doft, MD, Chair
Jeffrey Heier, MD
Allen Ho, MD
Jason Hsu, MD
Michael Trese, MD
Charles Wykoff, MD, PhD
David Zacks, MD, PhD
The Retina Society is a 501(c)(3) tax-exempt organization. Your contribution is fully tax-deductible.
---